ANALISIS PERBANDINGAN KEUANGAN DESA PAMAKAYO DAN DESA LEWONAMA DI KABUPATEN FLORES TIMUR
Markus A. K. B. Hallan

Nusa Cendana University
Abstract
Developing village index both Pamakayo Village and Lewonama Village into the category of underdeveloped villages, this causes the three dimensions that most influence people's lives are social and economic. The dependence of financial assistance from the government is very high for these two villages. This is evidenced by the level of PADes that are so low, and are not followed by the realization of PADes that are far from the target set. The allocation of expenditure for tax
payments including tax refunds is almost a problem for all villages in East Flores, this is due to tax payments that are fraudulent with the location of the tax office far from East Flores. The commitment of Pamakayo Village officials in prioritizing development spending is better than that of Lewonama Village development expenditure. In one growth the development expenditure of the two villages is almost the same.
Keywords: dimensions, expenditure allocation, development expenditure
Downloads
Download data is not yet available.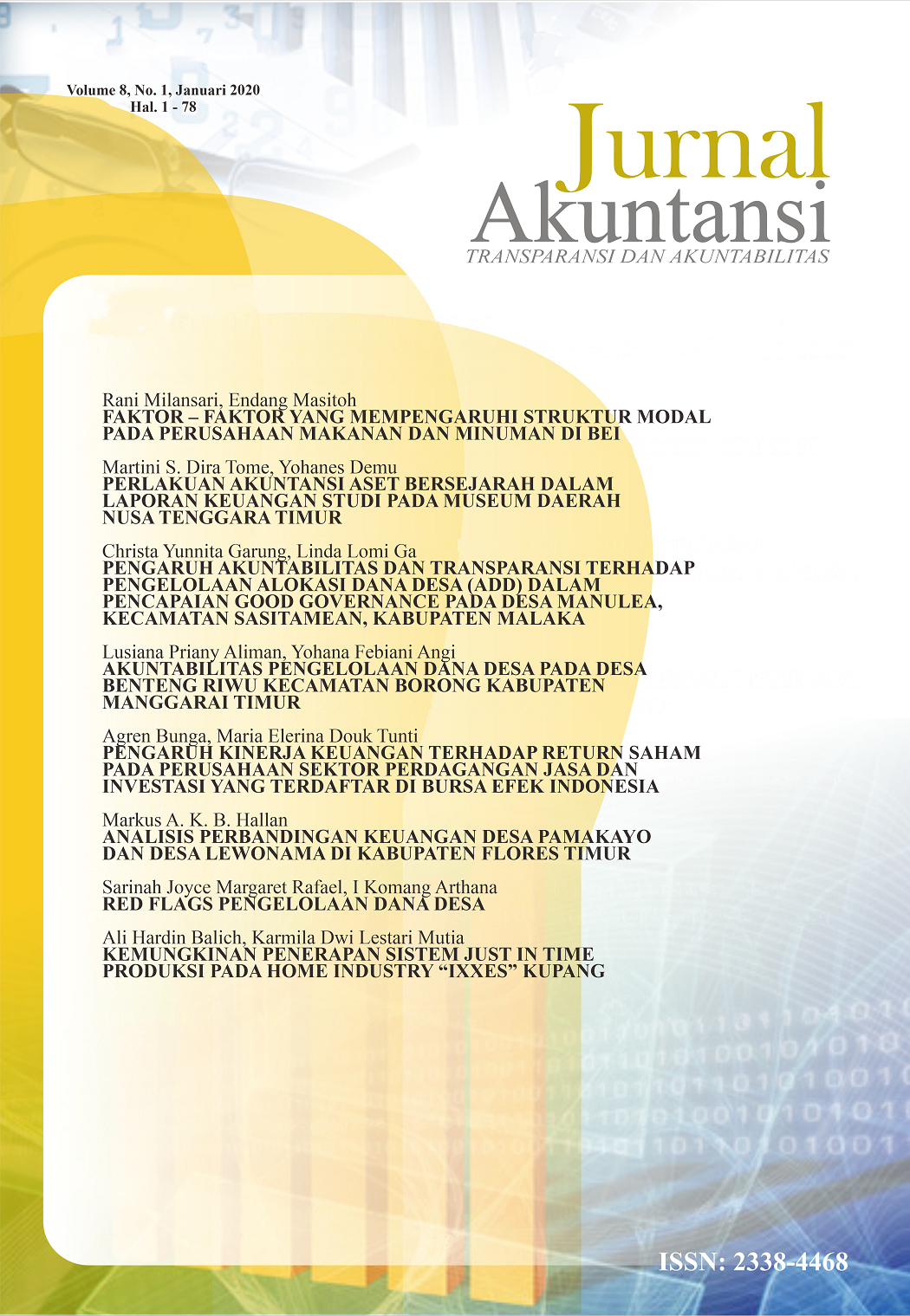 How to Cite
Hallan, M. (2020). ANALISIS PERBANDINGAN KEUANGAN DESA PAMAKAYO DAN DESA LEWONAMA DI KABUPATEN FLORES TIMUR. JURNAL AKUNTANSI : TRANSPARANSI DAN AKUNTABILITAS, 8(1), 46-56. https://doi.org/10.35508/jak.v8i1.2367