POTENSI PERTUMBUHAN EKONOMI DI KABUPATEN TIMOR TENGAH SELATAN
Robert Tanoe

Universitas Nusa Cendana
Abstract

ABSTRACT

Economic development is one of the efforts to create a welfare society. Therefore,
the results of economic development should be enjoyed by all people as a form of
welfare improvement in physical and spiritual fair and equitable manner. Each
regional economic development efforts has the main objective to increase the
number and types of employment opportunities for the community. This study is
an effort to find out the basic sector in promoting economic growth, and the
contribution of potential sectors to economic growth in the region of South
Central Timor. The analysis is Location Quotient (LQ) equipped Shift Share
analysis. The results obtained in this study is that becomes the base sector or the
potential for economic growth in South Central Timor are: Mining and Quarrying
Sector Agriculture Forestry Fisheries and Real Estate Sector.
Keywords : Location quotient (LQ), Shift share, the basic sector and economic
growth.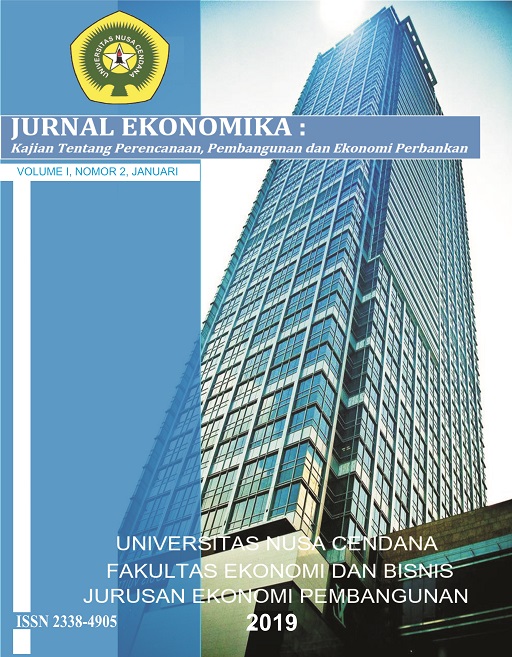 Copyright (c) 2019 Nusa Cendana University
This work is licensed under a Creative Commons Attribution-NonCommercial-ShareAlike 4.0 International License.