NUTRIENT COMPOSITION AND TOTAL TRACT NUTRIENT DIGESTIBILITY COEFFICIENT OF SAGO (PUTAK MEAL) FROM DIFFERENT LOCATION
Catootjie L. Nalle

Politeknik Pertanian Negeri Kupang

Helda Helda

Politeknik Pertanian Negeri Kupang

Fransiska Babo Lelu

Politeknik Pertanian Negeri Kupang

Emilius Y. Bai

Politeknik Pertanian Negeri Kupang
Keywords:
Broiler, Location, Proximate, Nutrient digestibility, Sago
Abstract
The aim of the study was to evaluate the proximate composition and nutrient digestibility of sago meal from different origin on growing broilers. The experimental design used was randomized complete design consisting of five treatments and four replications. A total of 100 growing broilers were randomly distributed to 20 cages (5 birds/cage). Corn-soybean basal diets were formulated and then the assay diets were developed by substituting sago meal 20% (w/w) of the basal diets. The results showed that location significantly affected (P < 0.05) the crude protein (CP) and crude fibre (CF) contents of sago, but it did not affect (P > 0.05) the ash and gross energy contents. The digestibility coefficient (DC) of crude lipid (CL), CF and energy of sago were significantly affected (P < 0.05) by location. There were no differences (P > 0.05) on DCCL of sago meal from Lili dan Naibonat and between Naibonat and Pariti. The DCCL of Bipolo sago meal was not different (P > 0.05) from DCCL of Lili sago meal, however, it was significantly different (P < 0.05) from the DCCL of sago from Naibonat and  Pariti. The DCCF of Naibonat sago was significantly different (P < 0.05) from the DCCF of sago from Pariti, Bipolo and Lili. The DCE of Naibonat sago was significantly higher (P < 0.05) that that of Pariti and Bipolo sago. In conclusion, 1) the nutrient composition and digestibility of sago meal were affected by the different origin; 2) sago is potential to be used as energy source feed ingredient in poultry diet due to its high energy content.
References
Nalle, C. L., Marlin R.K. Yowi and Defrys R. Tulle. 2017. Nutritional value of putak: apparent metabolisable energy and growth performance. Int J Agr Sys. 5(1):53-59.
Nalle, C. L., A. H. Angi, M. A. J. Supit and S. Ambarwati. 2019. Aflatoxin and Ochratoxin A contamination in corn grains and sago (putak meal) from different sources for poultry in West Timor, Indonesia. Int J Poult Sci. 18(8):353-360.
Saki, A.A., H.R.H. Matin, P. Zamani, and F. Mirzaaghabatar. 2011. Non starch polysaccharides and broiler responses. World App Sci J. 15:192-198.
SAS University Edition. SAS Institute Inc. Cary, NC, USA.
Tancharoenrat, P. 2012. Factors affecting fat digestibility in broilers. PhD Thesis. Massey University
Woyengo, T.A. and C.M. Nyachoti. 2012. Review: Anti-nutrtional effects of phytic acid in diets for pigs and poultry-current knowledge and directions for future research. Can J Anim Sci. 93:9-21.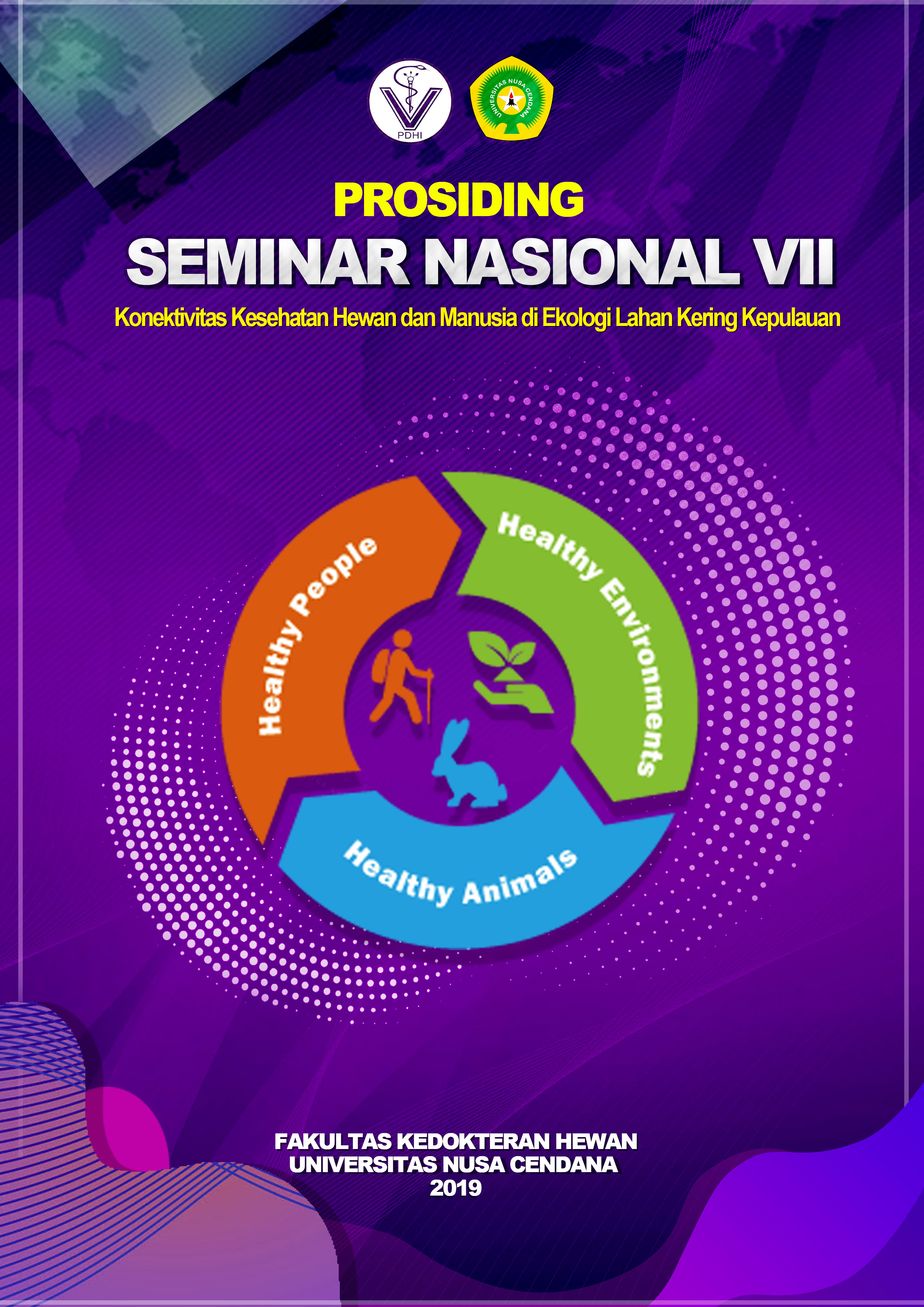 How to Cite
Nalle, C., Helda, H., Lelu, F., & Bai, E. (2019). NUTRIENT COMPOSITION AND TOTAL TRACT NUTRIENT DIGESTIBILITY COEFFICIENT OF SAGO (PUTAK MEAL) FROM DIFFERENT LOCATION. JURNAL KAJIAN VETERINER, 1-5. https://doi.org/10.35508/jkv.v0i0.1582