JENIS DAN MORFOLOGI VEKTOR FILARIASIS ASAL KABUPATEN MALAKA
Diana A. Wuri

Laboratorium Ilmu Penyakit Hewan dan Kesehatan Masyarakat Veteriner, Fakultas Kedokteran Hewan Universitas Nusa Cendana

Julianty Almet

Laboratorium Parasitologi Veteriner Fakultas Kedokteran Hewan Universitas Nusa Cendana

Felsiatri Agnesia Jedaut

Fakultas Kedokteran Hewan Universitas Nusa Cendana
Keywords:
Anopheles sp., Culex sp., Filariasis, Malaka, Vector
Abstract
Filariasis is a chronic infectious disease caused by the filarial worms of the class of nematodes that is transmitted through mosquito bites. In its development, there are more than 23 species of filariasis vector consisting of the genus Anopheles. Culex sp. Aedes sp. Mansonia sp. and Armigeres sp. losses caused by filariasis is caused permanent disability beupa enlargement of legs, arms, genitals and breasts. This study aims to determine the type and origin of the district filariasis vector morphology of Malaka. Methodon This research includes the collection of samples carried out in Malaka Tengah sub-district and District Weliman, followed by maintenance of mosquito larvae into adults as well as identification of the type and morphology of mosquitoes by identifying key WRBU and the Department of Health (2008b), The results showed that the type of filariasis vector origin of Malacca District consists of two species of the Anopheles sp.and Culex sp. Anopheles sp. Have proboscis same morphological features with palpi long, scaly wing venation, slender abdomen, the head of the body there are antennas and the color of chocolate, and Culex sp. have morphological features blackish brown body, blunt abdominal tip, palpi shorter than the proboscis and dark wings with long narrow scales.
References
[Dinkes] Dinas Kesehatan. 2016, Profil Kesehatan Kabupaten TTU Tahun 2015. TTU: Dinas kesehatan Kabupaten TTU.

Lestari BD, Gama ZP, Rahardi B. 2012. Identifikasi Nyamuk Di Kelurahan Sawojajar Kota Malang [skripsi]. Malang: Universitas Brawijaya.
[Kemenkes] Kementrian Kesehatan.2014. Laporan Hasil RISKESDAS Indonesia tahun 2014. Jakarta : Badan Penelitian dan Pengembangan Kesehatan.
[Dinkes] Dinas Kesehatan. 2017, Profil Kesehatan Provinsi Nusa Tenggara Timur 2017. NTT: Dinas kesehatan Provinsi Nusa Tenggara Timur.
[WRBU] Walter Reed Biosystematics Unit. 2014. Tools for vector identification. USA. WRBU.
[Depkes] Departemen Kesehatan. 2008. Kunci Identifikasi Nyamuk Culex. Jakarta (ID): Departemen Kesehatan Republik Indonesia.
Portunasari WD, Kusmintarsih ES dan Riwidharso E. 2016. Survei Nyamuk Culex sp. Sebagai Vektor Filariasis di Desa Cisayong, Kecamatan Cisayong, Kabupaten Tasikmalaya vol 33: 142-148. Tasikmalaya.
Lu EKN. 2018. Status Resistensi Nyamuk Anopheles Sp. Terhadap Insektisida Malathion 0,8% dan Cypermethrin 0,05% di Kecamatan Kota Lama dan Maulafa. Jurnal Fakultas Kedokteran Hewan Universitas Nusa Cendana, Kupang.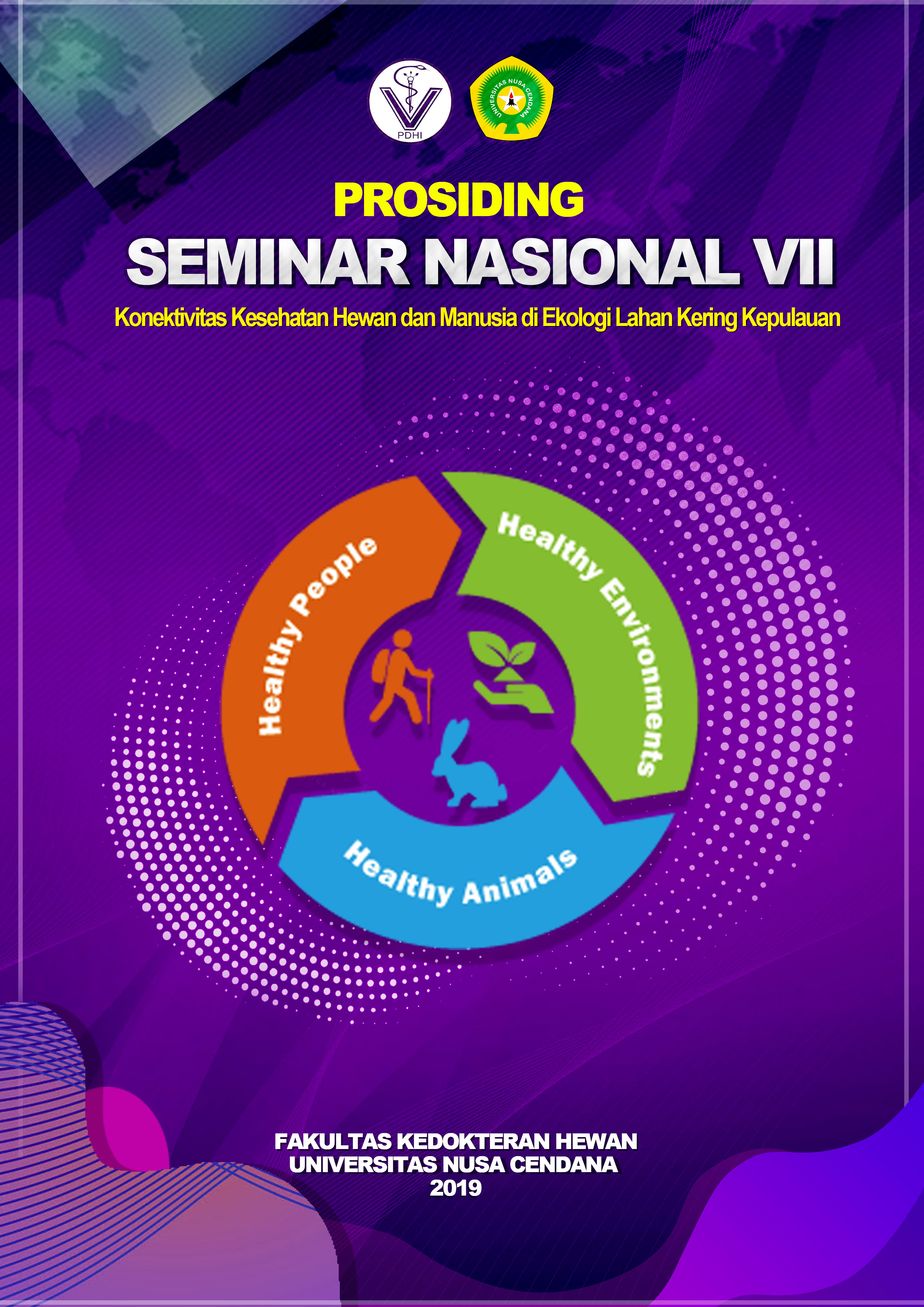 How to Cite
Wuri, D., Almet, J., & Jedaut, F. (2019). JENIS DAN MORFOLOGI VEKTOR FILARIASIS ASAL KABUPATEN MALAKA. JURNAL KAJIAN VETERINER, 14-20. https://doi.org/10.35508/jkv.v0i0.1584